There is no tool for development more effective than the empowerment of women. – Kofi Annan, 7th UN Secretary General
While women empowerment events are becoming more popular by the day, I never get the chance to attend many, but recently I had the absolute pleasure of attending a brunch, hosted by a woman of many titles, Orobosa Owie. I am SO glad I did because it left empowered me beyond measure.
It was held at 024 Grille at the Westin in Memorial, the ambiance was great, and the breakfast spread that was provided for the guests upon arrival was excellent. (Food at an event is always a plus for me lol.) There were three AMAZING panelists in addition to Ms. Owie, Dr. Ashandra Bastiste, Dr. Jacque Colbert, and Dr. Sonya Noruwa- Okafor. For starters, being a room with so many beautiful, distinguished black women was a great start to my day, but as the day progressed and these women spoke, I was so fired up to accomplish the dreams I set for myself.  They dropped SO. MANY. GEMS. They spoke on topics such as finding your niche, networking, and how to set yourself apart but the one that helped me most were the responses to the question I asked, "As a shy person, how does one network effectively?"
I have ALWAYS been a shy person, and I'm sure for the ones that know me are looking at this like… Mmhm Yeah. Sure. But it's true! I'm not just a fly on the wall, but I'm not going to walk up to a person and initiate a conversation either. Even asking the question in the room made me nervous but I wrote it down and did it anyway because I wanted to gain some insight. God must've been on my side because EVERYONE started giving me different ways I could network. Find a person in the room and talk to them, have your friends introduce you to their friends, and my favorite phrase from Dr. Jacque, "okay, let's go, Jesus!" – She basically said anytime I get into a situation where I feel like I need to put myself out there just say that phase and DO IT, which to me is excellent advice. You would think that because the women on the panel have accomplished so much and have spoken in front of so many people, they'd be extroverted as ever, but it was the opposite which was eye-opening and refreshing to hear that I wasn't alone in those feelings.
Ultimately, this opportunity was so rewarding. Hearing some of the journeys of Orobosa and the panel just showed me that through adversity as long as you push forward, you WILL come out on top.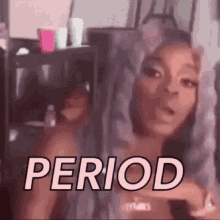 And I'm thankful that was able to network and make great connections.  I'm looking forward to witnessing the greatness of not just my own journey and accomplishments but of all the women who attended the event who were equally empowered.
Love Always, JoJo♥
Know of some empowerment brunches in Houston? Let me know! I'd love to go.
---
---
---